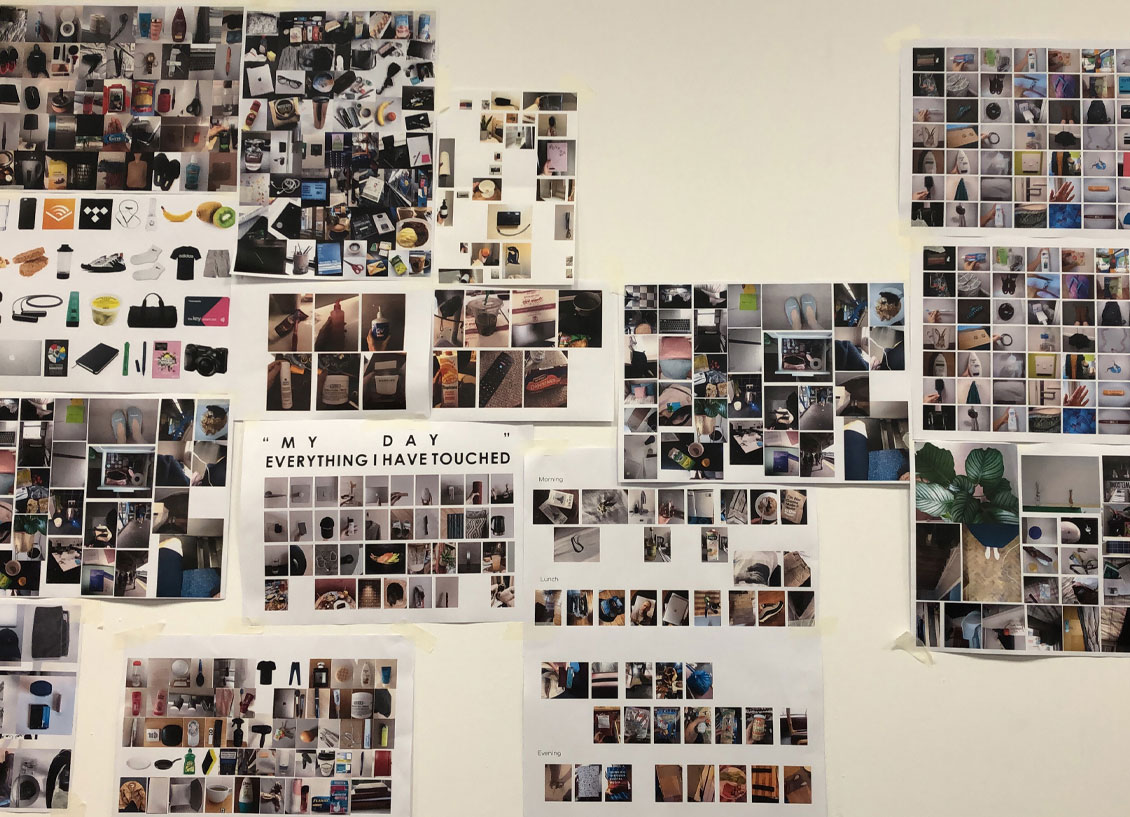 Trend Forecasting
INTRODUCTION
Advertising is changing on a macro scale. And in order to grow and take advantage
of whats happening as a trend, its important to identify whats around and how it
bends our futures. Following are the list of trends that we see happening in todays
advertising world. They focus on the massive behavioural changes that are shifting
in the industry.
1.FEMVERTSING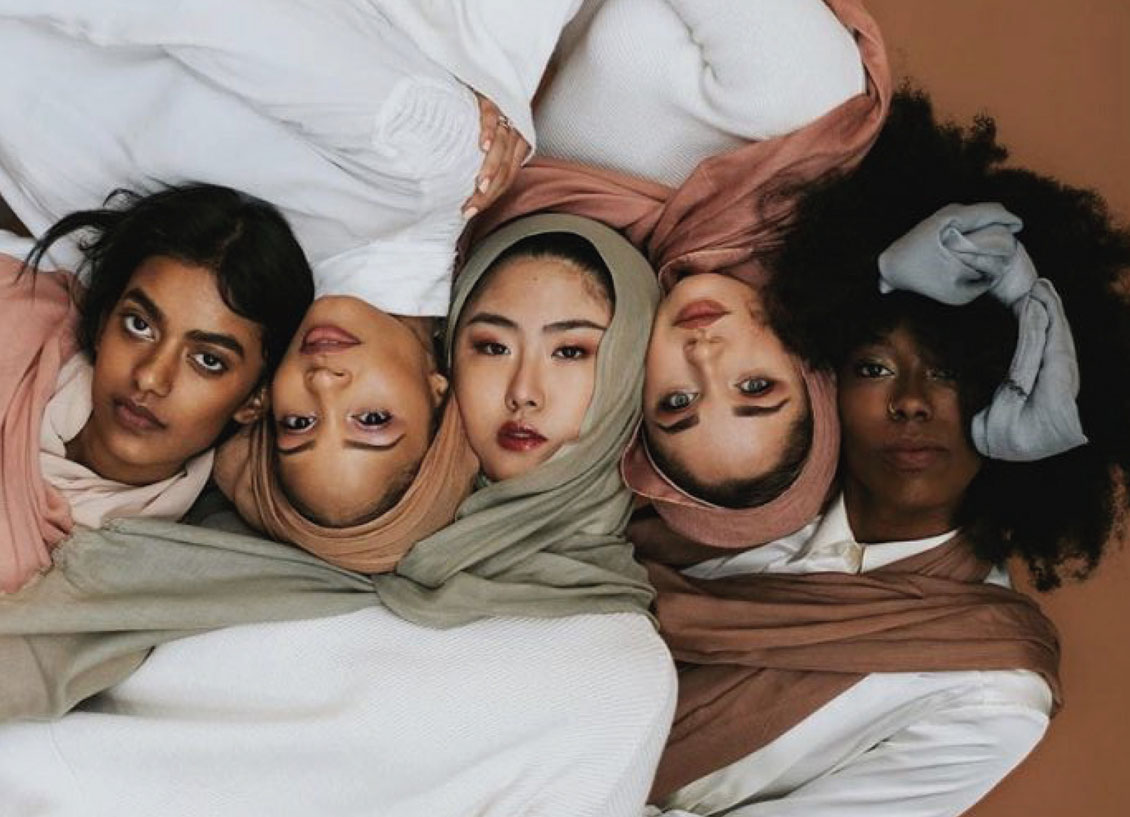 Beauty advertising has been one of the biggest offenders for exaggerating beauty and portraying women in restrictive forms of perfection. The consumer expectation of feminine beauty was largely shaped by advertising that involved white skinny models with extreme airbrushing, makeup, and postproduction editing.
However, the big trend in beauty has shifted to diverse models, natural beauty and bold communication of women empowerment. SheKnows magazine (2014) defines 'Femvertising' as 'advertising that promotes pro-female talent, messages and imagery to empower women and girls.'
Who?
According to Nicola Kemp, in her article in the Campaign there are two primary drivers. First being the "perfection fatigue'- where the consumers are so used to encountering 'fake' and perfect models adverts that the response is indifferent.
The second is the active rejection- the trending hashtags and the #bodypositivity movement is empowering women to rejoice their imperfections and dissimilarities by rejecting narrow conventional beauty standards. Building a community is an essential part of organising a movement to create social change (Alyssa Dalsessandro, 2017). The Body Positivity Community has successfully built a strong network of similar minded people across the globe. They have built this community through empowering hashtags such as- #EffYourBeautyStandards with 127,000 followers and Hashtag count 125,000+ #TCFStyle with Hashtag count 25,000+ and the list goes on (Bustle,2016).
ASOS
One of the campaigns that drew a lot of attention was the 'go play' campaign by ASOS, advertising their new Face+Body range. They were one of the first brands to embrace more than just ethnic diversity or body shapes, they redefined the actual purpose of beauty products. They included different women of colour, plus sized women, men, and queer. This campaign broke down cliches of using cosmetics products to look like models in the adverts but to celebrate self-expression and adventures.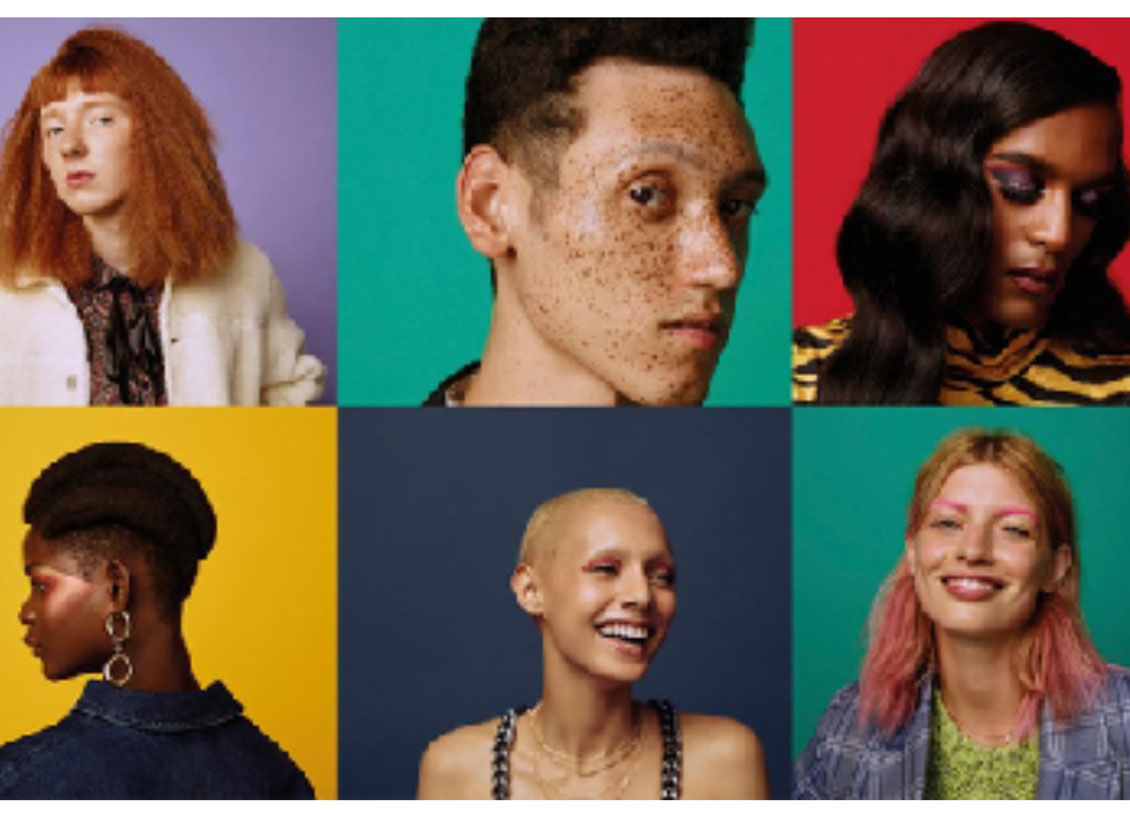 H&M 
H&M's autumn collection advert featured women wearing clothes in relatable environments such as dinners, at work or even alone. The ad showcases what it means to 'be a lady' on the tune 'Like a Lady' by Lion Babe. The ad aims at changing our perceptions of being a lady, by showing women of different ages, ethnicity and body types even embracing body hair. The ad has no limits, from glamorous women picking their teeth during a fancy dinner, to women bosses in meeting rooms, different sexualities, curvy women and so on.The brand manages to balance all the right feelings with this advert by spreading the right message to young girls to buy H&M clothing.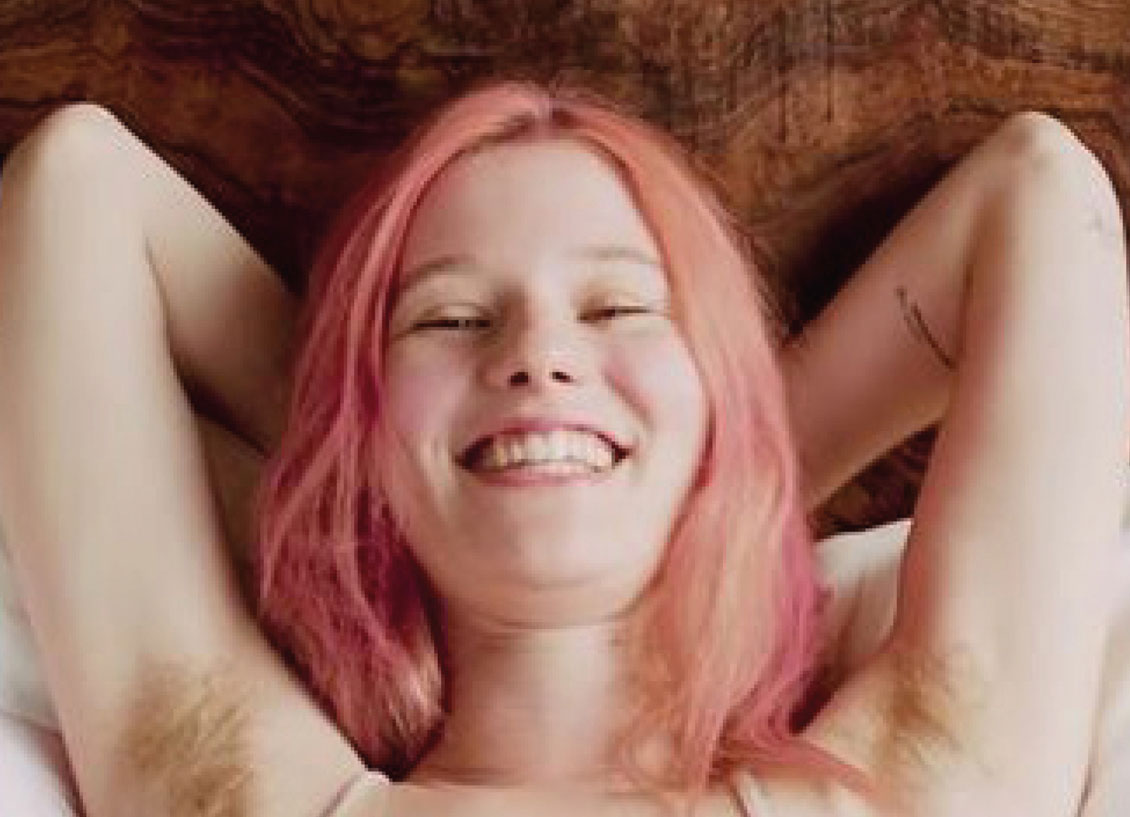 Why?
These adverts are plausible due to the emotion they evoke, they have successfully created positive brand attitudes and purchase intentions.
Adweek suggests that 92% women recollect atleast one campaign that portrays women positively. 45% share pro-fable adverts with others, 46% follow marketers on social media because they have similar messages. 4 out of 5 women think it is necessary for the younger generation to see positive portrayal of women, as the portrayal of women in advertising has a direct effect on girl's self esteem as well as boy's impressions about them. 4 out of 5 hypotheses supported that millennial females who viewed a 'femvertsing' Ad reported to have higher opinions as well as increase in brand favours, purchase intent and emotional consumer-brand relationship, in comparison to a traditional adverts (Victoria E. Drake, 2017). Hence this gives brands an opportunity pool, to step their toes into.
What?
The younger generation will grow up in a culture that supports body-positivity, and encouraging self expression and choices, something which was unlikely in previous generations (Becker-Herbuy,Elisa,2016). A lot is changing in the advertising industry through societal point of view, there are more women at the senior levels as well as in the client's board. Lauren McMenemy says "With more women, Modern women have more economic and political power than those in previous decades, so advertising has adjusted its messaging to resonate with decision-making, we are seeing a more complete story and portrayal of how women really are" (2019). Due to the Gen Z habits, social media and hashtags help Femvertising reach it's future potential. (Bhadur Nina, 2017). Femvertising has the potential to change laws for example Tampon Tax, as it would listen to its grass- root movements and cohere to state feminism (UKessays,2018).
2. PRIDE Advertising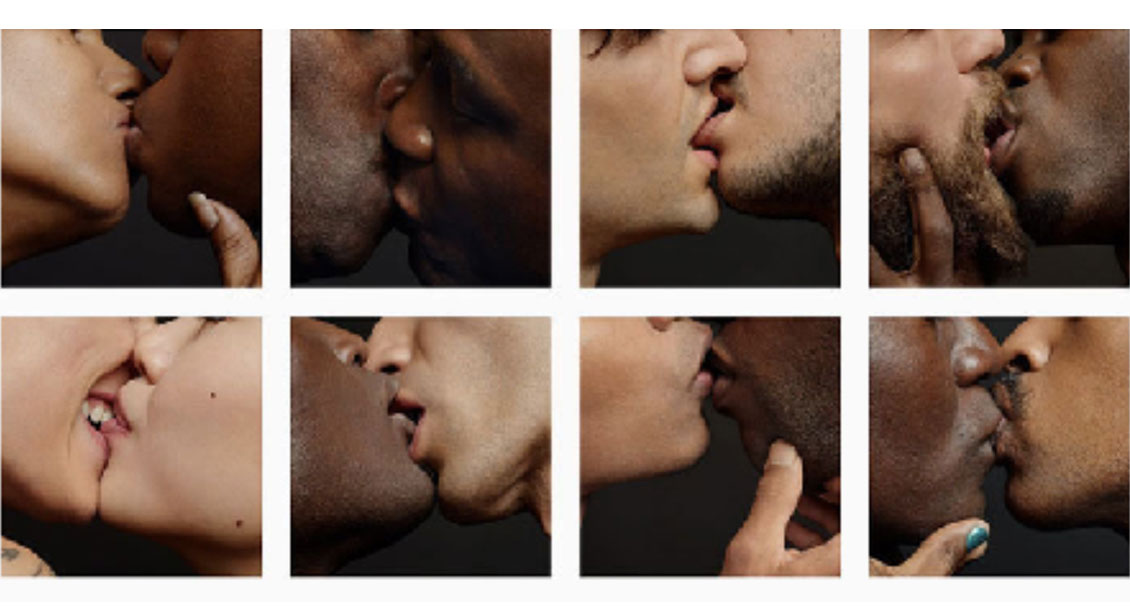 The main advantage of creating a market for a specific target audience, it to access to customers who are tough to reach with mainstream advertising but have high economic value (Fleishmanhillard, 2012). One of these target groups is the LGBTQ community. Brands believe that this community has a potentially high market to offer. The most profound trend that has an affect to the LGBTQ market is their increasing acknowledgment by the legal institutions of marriage equality (2012).
The legalising and expansion of same sex marriages over the past decade is increasing the visibility of LGBTQ family household which consequently expands the market for consumer goods (Packagedfacts,2010). The "pride advertising" has a huge impact online according to youtube and google. "The big shift has happened in the last five years," says David Paisley, the Senior Research Director at (CMI), an LGBTQ market research firm (2015).
Who?
It was once a bad idea to show families that weren't in a white traditional household, but the trends changed drastically, forcing the supreme court and eventually the brands to rebuild their strategies (Rashaunna Nelson, 2018). As more attention is drawn towards equal rights for the LGBTQ community, specially marriage equality in workplaces, consumer decisions are being influenced. According to a Google Consumer Survey (2014) 45% of the millennials consumers are likely to repeat business with LGBTQ friendly brands (Brendan Snyder, 2015).
The pride community on social media platforms is growing rapidly, with the hashtags like #Pride with 3,053,100 hashtags views, #loveislove with 80,617 hashtags views (Ritetag,2019). The youtube playlist Ads That … Are #ProudToBe has also become very popular (2018).
Lush
Lush cosmetics 2017, launched a Valentines Day campaign, titled #BetterTogether. The Campaigns included two same sex couples having bubble baths in lush products. The couple are relaxing, laughing and enjoying and making bubble beards, normalising the queer couples and depicting their normal lives. The advert gained a lot of praises for its subtle campaign, which wasn't in the face proving they are inclusive.The brand just simply presented queer couples taking baths just like normal people who take baths (Christopher Rosa, 2017).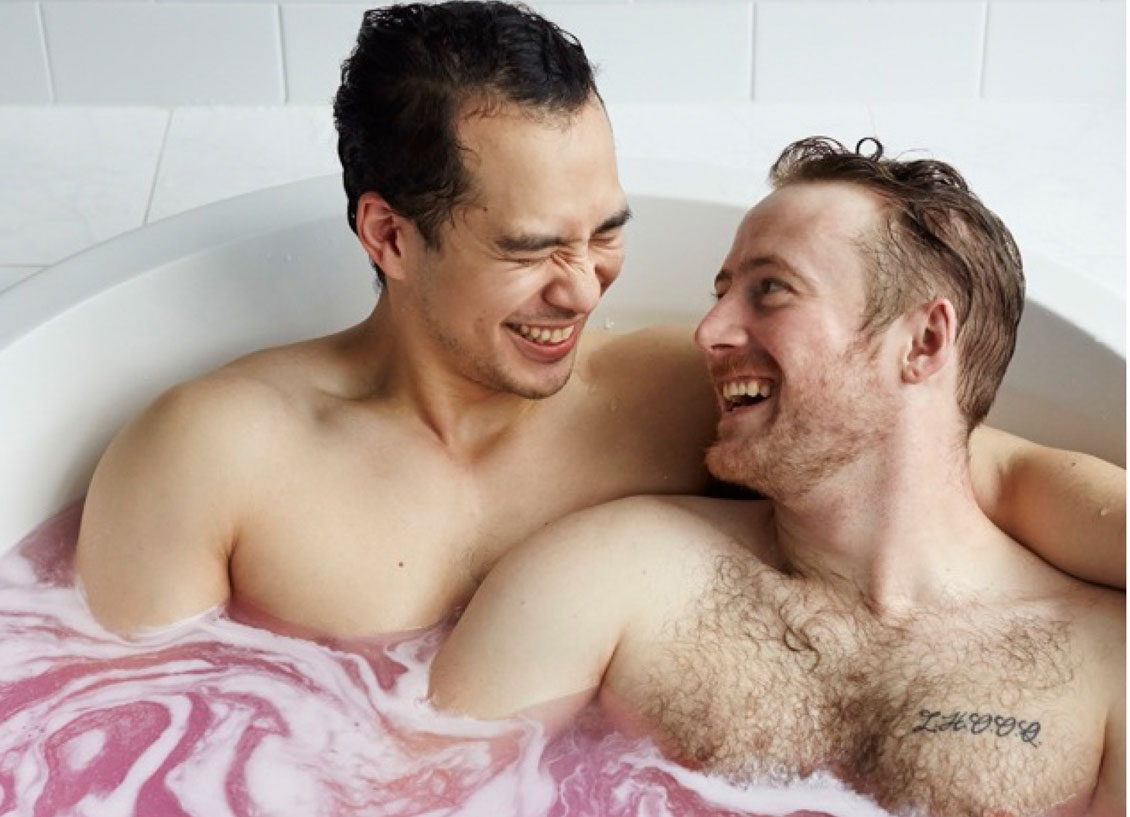 Calvin Klein
The fashion retailer Calvin Klein launched a campaign with a tagline "raw texts, real stories" that included same-sex couples. The campaign focused on the hook up app amongst this generation and it included the queer community.
The designer brand represented "normal" by recognising the queer community and  the hookup culture as a regular part of modern society. Melosa Goldie, from chief marketing at CK said, "Calvin Klein Jeans has a  long  history of combining  sexual energy with cultural relevance.   Through this campaign, we're creating an emotional
connection with today's technology driven genera?on, highlighting the new normal channel for modern meet-ups."
Why?
The LGBTQ communities market potential is that they are considered to be trendsetters and early adopters. They are said to be more enthusiastic about new trends, they have great economic aspects. As early adopters are known to be better socially integrated, by winning these the queer consumers, brands can get easy access to other communities in society (Fleisgmanhillard, 2012). YouTube's latest researchstates a global interest in LGBTQ themed content. Nearly 64% of Youtubes viewers surveyed who have identified themselves as part of the LGBTQ community said they are more likley to be loyal to brands that support the same in their advert (Celie O'Neil-Hart,2017). The survey also states that shares of adverts including LGBTQ, have globally tripled over the past 2 years.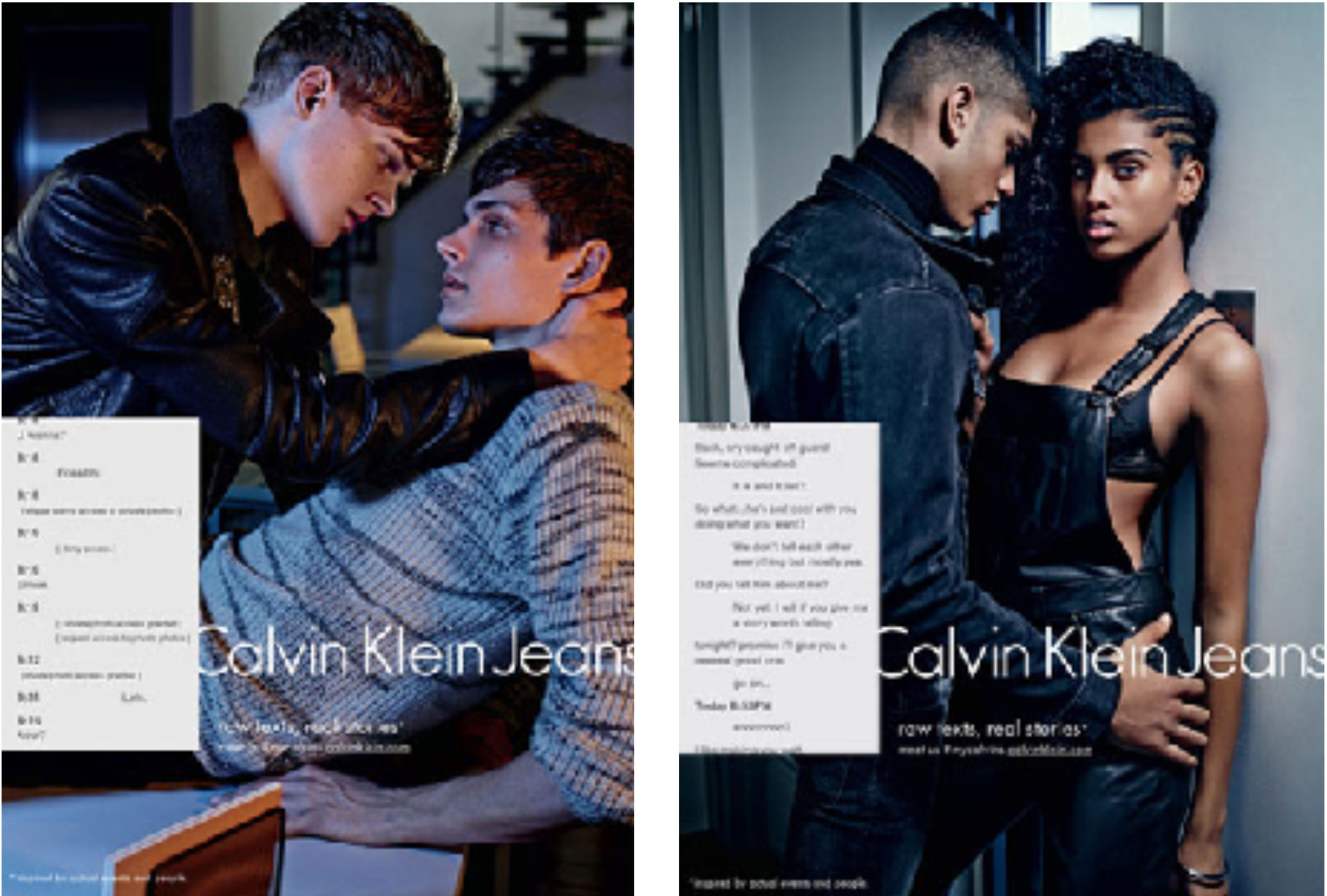 What?
In addition the progressive changing policy, statistics suggest that the society has become more accepting of the LGBTQ community. According to the Pew Research centre, 92 % of LGBTQ adults say that the western  society has  become  more accepting of them is past 10 years and the acceptance rate will continue to grow in    the next decade (Spencer Macnaughton,2018). A another great effect that targets the pride advertising is the word of mouth on social media according to Witeck. He believes, that we as consumers are more inclined to share LGBTQ supporting imagery or video content on Instagram or facebook, which means a brand gets more views for its commercial. In Addition he thinks that the Pride month is a very profitable time for the brands, and the based on the numbers the LGBTQ community is a profitable market (2017).
3. BAME Advertising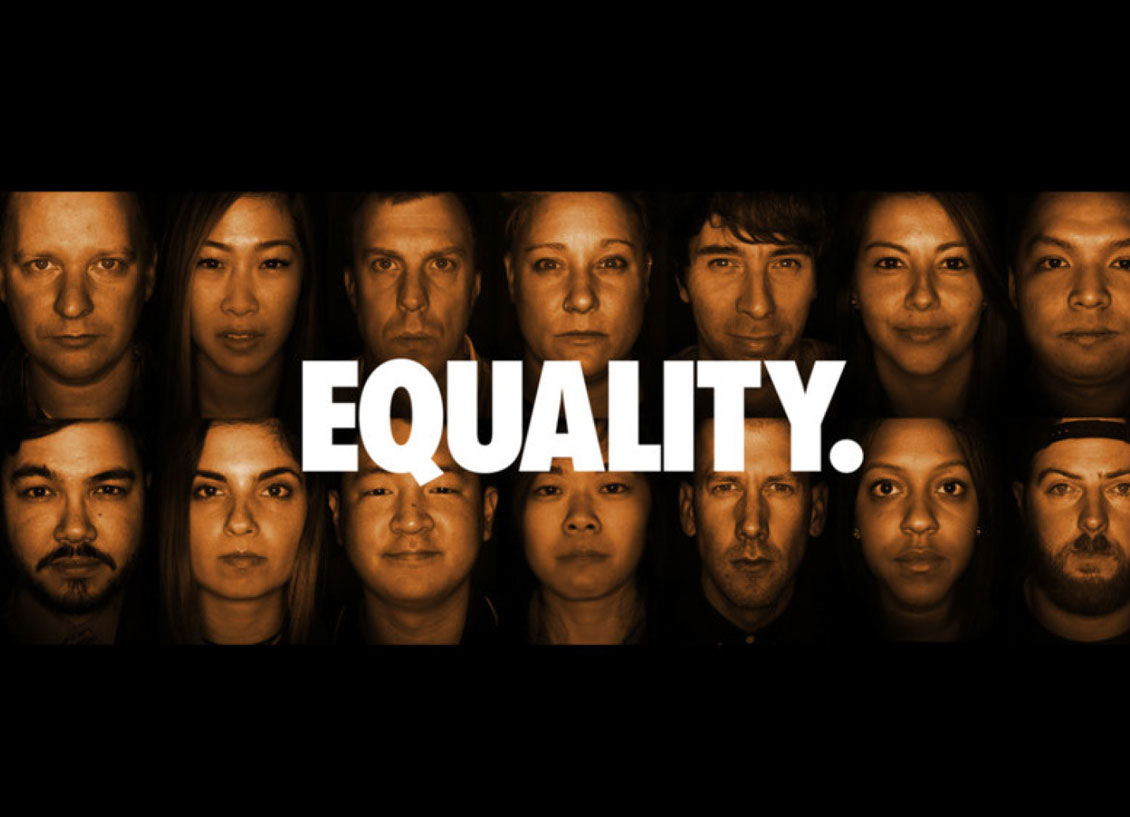 Representation of black, asian and minority people in marketing is known to be BAME advertising. Research live states that "UK – Black, Asian and Minority Ethnic (BAME) groups have seen representation in ads double from 12% to 25% since 2015 according to Lloyds Banking Group's Ethnicity in Advertising report". (2018) The argument about diversity and equality in advertising isn't a new concept.
Although, in the recent years it has been building up, focusing on not excluding anybody in advertising especially due to their colour, ethnicity. Forbes states inclusive advertising is striving to create a visual culture that represents the global population (Adam OLeary, 2018). Combining the above, is the concept of the "trend" that has emerged in advertising, which numerous brand campaigns integrate. This kind of advertising opens broader business opportunities and brand engagements with a wider target audience (fsociety, 2018).
Who?
Brands are getting better at listening to the needs of the consumers and aligning with their believes. According to Accenture Holiday shopping survey 70% of millennials are more likely to choose the brands that demonstrates inclusion and diversity in their ad campaigns and promotions (2018).
LOreal
Amena Khan was the first hijab model to star in a global hair campaign by Loreal. The brand wanted to promote an important message, about how hair care is for everyone whether you choose to show your hair to public or not. This was a bold step in showcasing diversity and reassuring the audience that even muslim women are attractive, and they also use hair products to take care of themselves (Nesrine Malik,2018).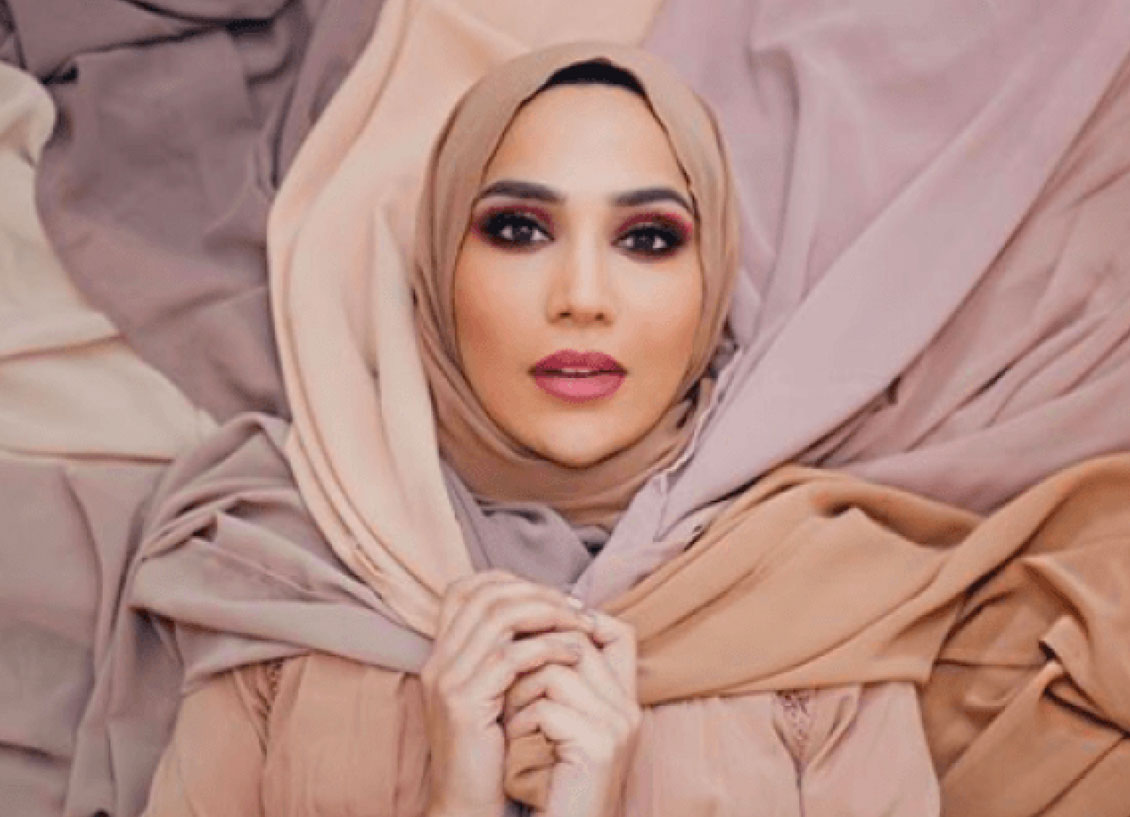 NIKE
Nike's 'Nothing Beats a Londoner' is a perfect example of a great inclusive ad campaign. Nike wanted to intersect tales of inspiring hardship with a cast of influencers which were made out of sporting heroes and cultural icons (Nina Cresswell, 2018).
The concept of this successful advert was to raise the youth as influencers they idolise. Nike tailored their strategy to the lifestyles of 16-25 year old youth of London. The advert included youths from different backgrounds, different ethnicity and genders.The incredible execution of this advert spread a deep and relatable connection of the brand with its consumers (2018).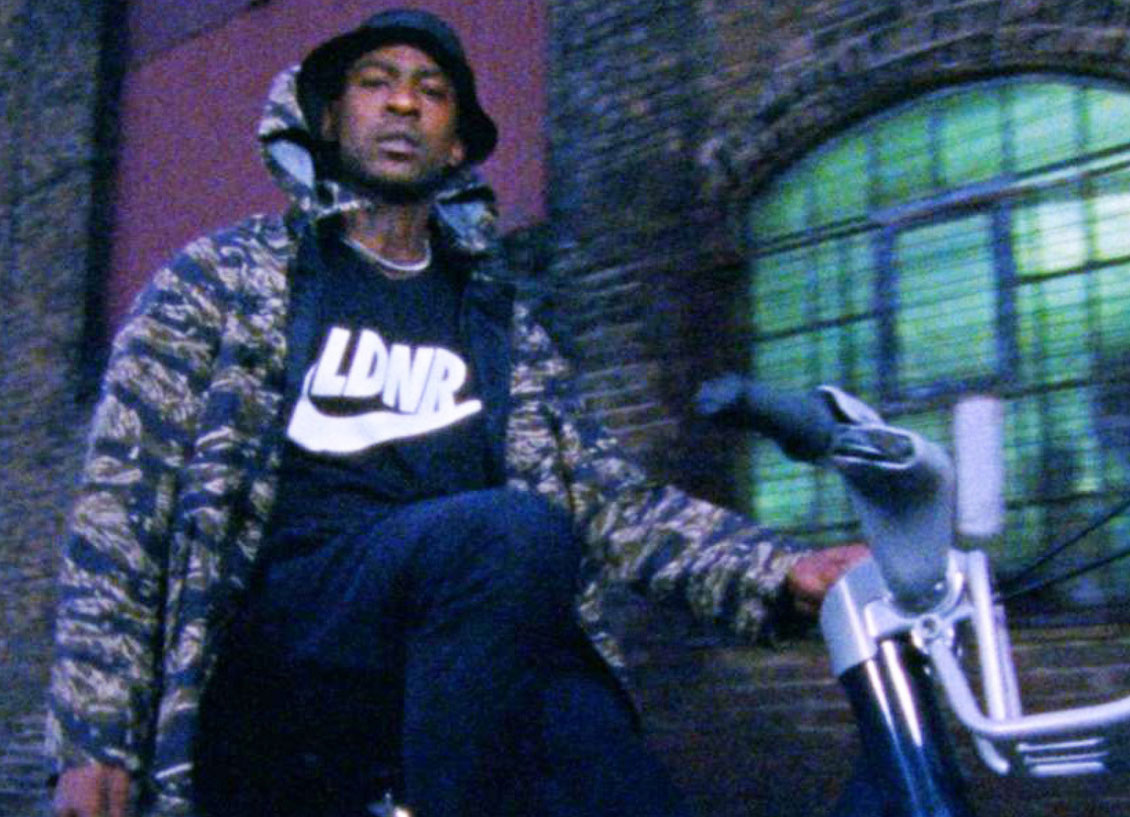 Why?
The #MadeForYou and #ProudToBe campaigns by youtube, is designed to celebrate the diverse talent on the platform and their impact on popular culture. The campaign has over 200 channels and millions of subscribers (Emma Todd,2016).
We as consumers are attracted to do things that we identify with. Advertising in the west largely featured white actors in a traditional family setting because they were the majority of customers and because technology didn't exist to segment adverts in mass media. But since these things have changed in the last decade, brands and marketers have started catching up (David Vinjamuri, 2015). Today due to globalisation, the white population has dropped under two thirds of the total population, while the other ethnicities have grown. David states in his article in Forbes that "The Hispanic population in particular has skyrocketed, and will reach nearly a third of the total under-18 population by 2060. By 2050, meanwhile, non- Hispanic Whites will have fallen out of the majority, making up just 47% of the overall population" (2015). This means that our population is more diverse than ever and the media had to broaden the variety of faces they showcase in order to connect to the diverse demographics.
What?
Dawn Papandrea argues that BAME advertising is not a 'Trend' but more of a Movement (2018). Inclusivity is very important among today's millennial consumers. Brands like Nike are collecting lots of positive media and loyal consumers by embracing the movement. However, advertisements only last few minutes or even seconds, it is challenging to convey and sell the product as well as showing ethnic diversity in such a tight time frame. Hence, adverts stereotype race and culture, to speak to a specific demographics (Bartel, 2003). Brands need to learn to be more creative in order to communicate better with their audiences, without offending any culture, race or its values. Forecasting the trend of inclusion and diversity for the next few years, more backlashes and apologies are likely to be seen, as brands are going to try to be inclusive as to be a part of the "trend" and might experience few missteps (Janice Gassam,2018). Also, more diverse leadership representatives in the industry can be expected, as in order to be inclusive in their campaigns brands are beginning to understand the value of diversity and inclusion in their work culture (2018).