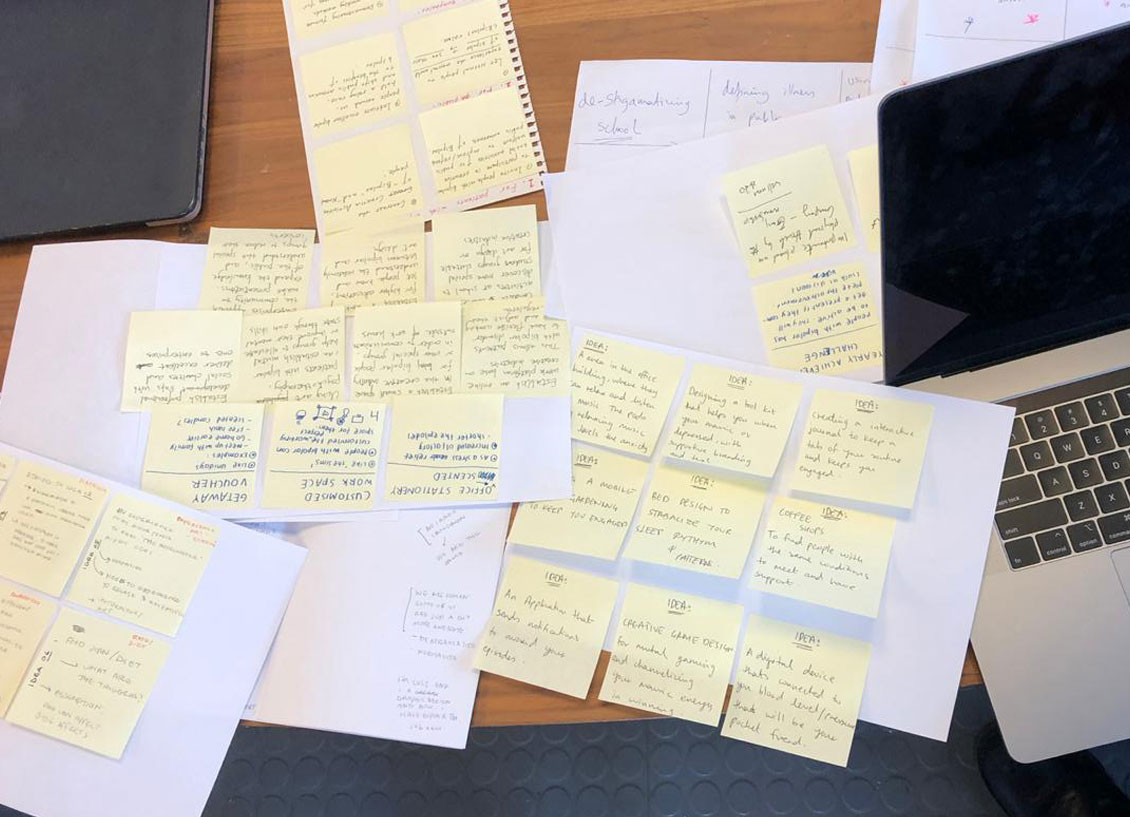 6 weeks of a Design brief
Weak 1
UAL Post graduates briefing
Starting with the basic definition of a team, for me is when a number of individuals are put together to interact and depend on one another to accomplish common desires is called "A Team". This can be  in a formal or informal context.  Phil Jackson said "The strength of the team is each individual member. The strength of each member is the team."
I would like to see my own opinion about this statement by the end of this unit.
In our first meeting as team we discussed our own interpretations of the topic. The topic is quite an open brief and in order to create a creative brief we had to first merge our formulated opinions into a common direction. The meeting was a deep brainstorming sessions, where we discussed all the possible directions we could take this topic towards.The group dynamics of my team leans towards us being a "Cross Functional Team".
We are a group of designers from different disciplines working towards an active problem solving project. We all have strong opinions and vast range of ideas, that we discuss on an equal level, comparing them to the criteria of achieving our goal.
While sharing our ideas the first thing that we realised was that we were trying to design a solution for a problem that didn't really exist.
"Creating a problem, so we could design a solution"
This was our first barrier, it seemed like an engaging session but then it wouldn't lead to a feasible action towards the solution.
This brainstorming session made me aware of the difference in my work personality and my daily personality. Usually I'm quite laid back and I prefer going with the flow, having time to experiment and explore all the possibilities. I realised when action is required I get practical and I want to get the task done efficiently within the given time frame, encouraging my other team members to do the same.
Finally by the end of the day we decided to brainstorm individually so we could come up with ideas which were not influenced by the one another. However the session created a sense of bonding, and I felt like everybody contributed equally which proved that we all have equal responsibilities and roles in this project, hence making us a cross functional team.
However, I came to an understanding that "too many cooks spoil the broth", and arguing about a conflict of opinion is only a waste of time, so the best way for this group to move forward is to voice my opinion but not insist on it being the right one. Channelizing my energy in other roles would end with more efficient results.
Week 2
Defining the Bubble
Since the name of our brief was "BUBBLE TROUBLE". This week our aim was to define the "bubble", what we think the bubble is, and why we we are proposing to break out of it.
For me, the bubble resembles "your comfort zone." The bubble is your safe place, and in order to reach a compelling future it is necessary to step out your familiarity and widen your horizon. It requires you to expand your boundaries especially because the thought of it imposes stress, and anxiety.
While defining what breaking out of a bubble is, I discovered infinite situations where you find people happily living in their "bubble." This is where I had to tackle the problem, defining why these bubbles were obstacles. And when does the need of pursuing your way out of the comfort zone come into the picture.
I looked at comfort zones in the aspect of emotion, friendship, home, business even culture.
And finally we as a group decided to focus on organisations, who have been in the industry for years, sticking to the same traditional business structure. They aren't fluid and don't keep up with the on going trends. The thought process moved into surroundings that have single functions, why not propose libraries that are also cafes, museums that can also be clubs, and co working spaces that can offer personal activities.
After a long discussion of the possibilities we also wanted to keep uniqueness as a factor, creating a solution that hasn't ben proposed before. And we finally agreed on focusing on "University being a bubble". Which raised the question are we living in a bubble?
The conversation raised questions based on our assumptions. When your studying in a university do you actually know how its going to be in the real world? Do students want live exposures while they are still studying, will professional hire students who haven't graduated yet? What are the barriers that student face with professionals.
While focusing on the professional aspect I immediately thought, where is the best place to find networks better than a whole college of students from various disciplines. The connection that you create during your college years could be useful in the professional world some day.
After a few hours of questioning our assumptions, we unanimously agreed on creating strategies or a platform that provided opportunities to postgraduate students to develop themselves by creating social networks during their course.
The strategy would propose a professional and emotional experience to the postgraduate students that would in-still a sense of belonging at their college.
And eventually this is how we defined the bubble. Students that only make friends and connections with their batch mates when they have the option of interacting with the whole college.
"Breaking out of their class room bubbles and meeting other students other than their batch mates".
Week 3
Creating a creative brief.
The target of this week's session was to create a creative brief in order to have a strong foundation for a successful design solution, making sure everybody is sailing the same ship.
We talked over all the possible ideas that we had individually come up with, and took all the opinions into consideration, some more than others. Finally we discussed the potentials of our favourite idea and decided to create a creative brief of the same.
Narrowing down our target audience played an important role in creating a creative brief. In order to create a solution we had to limit our selves to a target group that would be within our reach, so we could come up with a practical approach towards the solution.
We decided to focus on LCC post grad students who feel overwhelmed in their universities and don't really have the means to socialise and create networks during their 15 months course. Finally our creative brief read-
Orientation week!
Open day!
Ugh, ice breakers
Workshops!
What the hell is a moodle?!
What's my tutor's name again?
Submissions ALREADY!?
Is there nowhere else to sit but in the library?
I need to get some fresh air!
Oh shit I forgot to update my CV!
These are indicative of the thoughts racing through the minds of new PG cohorts every September. Confused, overwhelmed and bombarded with information, they are pressurised to make the maximum of their short time at LCC. In the mad rush to explore London, research their dissertations, develop their skills and expand their professional network, they overlook a rich resource made available to them—the Post Graduate Community.
Underneath Moodle updates and student discounts, the PG Community e- newsletters are either deleted or ignored as spam
Reading groups and vital information is hidden away behind multitudes of links on the UAL website
Busy schedules and challenging projects force the PG students of LCC to carve out an extra 25th hour to get to know people beyond their own course
Our aim is to transform the current post-grad experience at LCC for its students to leverage the fact that they are
"Rubbing shoulders with the creative minds of tomorrow"
We wanted to create a brief that outlined our vision and guided us in the direction of achieving our goal.
We first started by creating an over view of the the project and the final goal.
Then we focused on the purpose of the project and the action that we wanted to initiate in our target group. We emphasised on the tone of voice of the project, which was fun, informal, mature and effortless. Finally we created the brief that was a guideline of designing a solution for the post graduation community at LCC.
Week 4
The Magic Of Story-Telling.
We want to create a better experience for the postgraduate students of LCC,
Is our purpose of this brief, solving a problem? Not necessarily. There are different approaches to design solution, and since design is subjective it is difficult to say which one is the correct approach. Design keeps becoming more refined and thoughtful and that leads to better response (Creative Bloq Staff). We aren't looking for the best we are looking for a better response, design solutions are about solution that always have scope for improvement. It doesn't mean we think that LCC postgraduates students do not have a good course structure, or the postgrad community isn't doing enough for the students. It just means we are creating a solution hoping for it to be better. Our purpose was to enhance an emotional promise for the student on the basis of structures that were already established by LCC.
And this is when it gets tricky, how do you pitch a design solution, which isn't a need but a concept of improvement? This is where the magic of story telling enters the picture.
Telling stories and elaborating the details is what makes us humans, story telling is a powerful means of communication and fostering social cooperation (Jeffrey Kluger, 2017)
How you tell a story can depend on whether or not you can be persuasive.
For me storytelling in design thinking, is pitching the concept in a relatable manner for the audience. I think, if we pitch your idea, using the power of story telling, we can stir out empathy, since we all our post graduation students. And this I believe, becomes an important
tool for receiving feedback. In design thinking feedback is a major contribution during the iterative process of prototyping, that will lead to the final solution.
In relevance, I can see the number possibilities our group can use to bring across our design concept, to engage the audience and demonstrate the idea in a relatable manner.
For the future, I will use this skill as tool to help explain complex notions to engage my clients when I start my own business.
Week 5
Creating a strategic experience.
After learning about IKEA's strategic experience, I surmised that their experience was based on the engagement of all the stakeholders, not just the customers but also the employees.
But what is a strategic experience?
What I understand from creating a strategic experience, I think it means to create an experience that bridges the gap between the concept and the action. To design an experience that has a long lasting memorable effect, that brings out the brand equity through all the stakeholders. Like Steve Baty writes about his experience at Tetsuya, Sydney's finest restaurant that has a unique food experience that offers the most comprehensive wine list, and upon request matches the dish with the wine by glass. These experiences according to him sell themselves, they are worth telling other people about, they stay in your mind for a long time.
For our concept, we wanted to create an experience where the students can feel the sense of belonging and create long lasting networks outside their batch mates.
Our biggest inspiration of creating a socialising experience at LCC was the Coca-Cola "Friendly Twist" bottle. This bottle was designed in way that it could only be opened with the help of another bottle. The bottles had interlocking caps that could be opened by twisting the cap with the help of another person. Its was sold at the first day of University where the students realised they ha stop make a friend before they could enjoy their coke.
So we decided to have an experience related to food sharing in the cafeteria, or coffee sharing or on these lines.
However, our primary research insights revealed that post-graduation student more than socialising want to develop professional connections, but through relationships they make during their course.
Thats when it hit us, these connections can only be made if they interact or have collaborative projects with students from other batches.
This way they can bond and build their relationships while they work with each-other and test their compatibilities professionally and personally.
Week 6
Problem Solving & Decision Making
Making a team decision can be really challenging. When you start the project you discuss ideas, you discuss what each individuals vision of the project is, what the final product may look like, what approach is the most feasible one and how much time these approaches will take. In group of creative leaders and designers, most of the ideas and concepts all fall into the correct design criteria. There are more than one possible solution that could be the "great winning idea". But how do you choose which approach to go forward with? There is no higher authority, we are all on the same level, each one of us is pitching and selling their idea in the best possible way. How does the team choose which idea puts the structure into reality?
After our latest insights we as a team decided to come up with individual innovative ideas that we thought could be a possible solution. To choose the final idea, that the team was going to unanimously work on, we categorised each idea by the design criteria of our aim which were the following:
Effortless
Unity
Long lasting relationship
Low investment
Motivation
We rated each idea out of three, three being the best, according to each category and finally the idea with the most marks was going to be the team's "big idea".
According to me, this wasn't the best method as non of rated the ideas as a team, but individually, being bias to our preferences over the design criteria. But due to the time pressure we finally selected one idea.
For the Future, I would prefer using better methods for group decisions, like the shared mental model that is mentioned in effective multicultural teams. It allows the team to share information, process ideas and communicate effectively (Halvern, Tirmizi, 2008). Gobbo suggests that the mental model becomes as common language that enables the team to integrate information and efficient use of individual contributions during decision making.